No April Fools Here - You Have a 990 Due!
01:15:49
Did you know? The IRS requires every tax-exempt organization to file a version of Form 990 every year. It's like filing your taxes without paying your taxes! Learn step by step what you need to do to prepare for your 990-series return.
Please review the following corrections to the content of this webinar:

When determining whether an organization that has existed for less than three years can file the 990-N, Drew indicated that you may count the first two years as $0 for the average; this is outdated information. The current rule states that you may file the 990-N if you brought in less than $75,000 in your first tax year or averaged less than $60,000 in your first two tax years. From year three onward, Drew's description of averaging gross receipts is correct.

In the Q&A, Drew indicated that when there is a merchant fee for online payment processors charged before the amount is credited to your account you should use the amount that went into your account for your gross receipts. This is incorrect as the gross receipts should reflect the total amount with the merchant fee listed as an expense.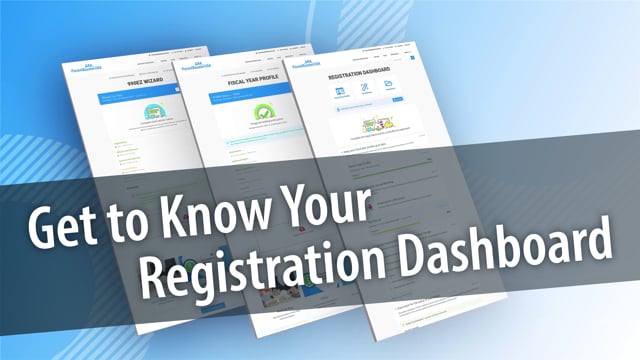 Get to Know Your Registration Dashboard
04:41
In this video, we'll be helping you get to know your registration dashboard. This dashboard, and the information collected here, is what allows us to file your state and federal registrations and renewals. Whether you are just starting out, or simply need a refresher, this video will cover the basics.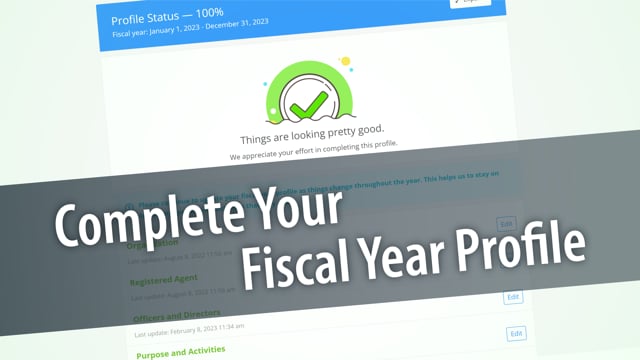 Complete Your Fiscal Year Profile
09:48
The single most important part of your registration experience, the fiscal year profile is what allows us to complete any necessary state filings on your behalf. We also use this information to prepopulate sections of your IRS 990-series information return, sometimes referred to as a tax return.