Putting Liability in the Dunk Tank: Insurance and other Tools to Protect your Booster Club
28:18
If your booster club is holding an event, it's probably a good idea to have insurance. It's not very fun to think about, but liability insurance is one easy step your booster club can take to keep your assets and members protected.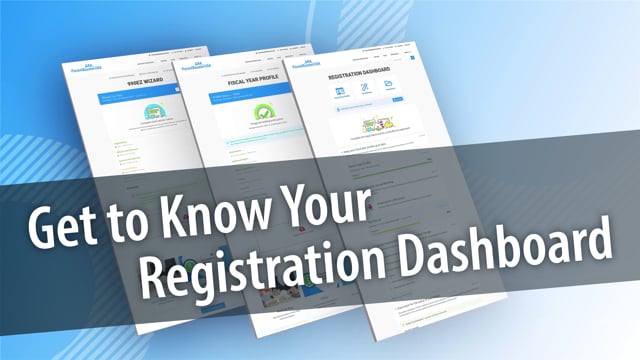 Get to Know Your Registration Dashboard
04:41
In this video, we'll be helping you get to know your registration dashboard. This dashboard, and the information collected here, is what allows us to file your state and federal registrations and renewals. Whether you are just starting out, or simply need a refresher, this video will cover the basics.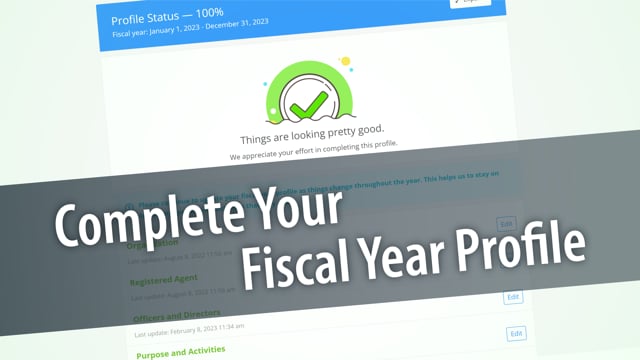 Complete Your Fiscal Year Profile
09:48
The single most important part of your registration experience, the fiscal year profile is what allows us to complete any necessary state filings on your behalf. We also use this information to prepopulate sections of your IRS 990-series information return, sometimes referred to as a tax return.