IRS Form 990 Basics, Part 2: Completing Your 990EZ Form with Confidence
01:20:43
Filing a tax return each year for your tax-exempt organization is one more thing on your plate as a volunteer - and it is often confusing. PBUSA is here to help! In this informative webinar (a follow-on to our Part 1 - 990 Basics webinar), nonprofit attorneys and 990 experts Sandra Pfau Englund and Drew Englund will guide you through the process of completing the 990EZ return. They'll cover how to categorize your financial records, how to use the 990EZ to benefit your group, then offer step-by-step instructions for completing the return. Tune in to find out exactly what you need to do to stay on the good side of the IRS. This is something you won't want to miss!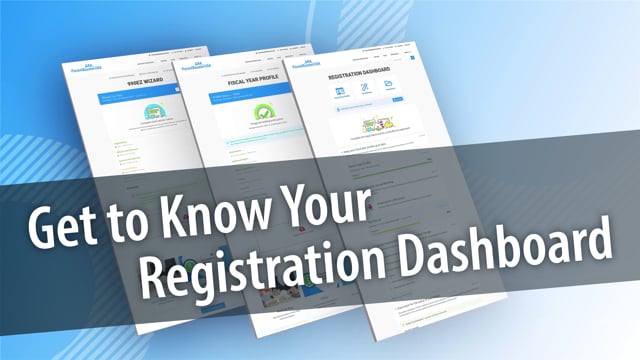 Get to Know Your Registration Dashboard
04:41
In this video, we'll be helping you get to know your registration dashboard. This dashboard, and the information collected here, is what allows us to file your state and federal registrations and renewals. Whether you are just starting out, or simply need a refresher, this video will cover the basics.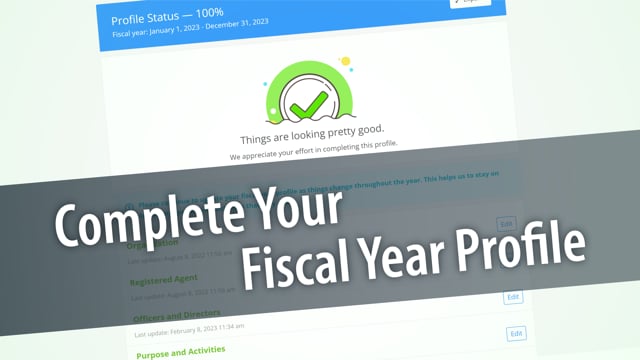 Complete Your Fiscal Year Profile
09:48
The single most important part of your registration experience, the fiscal year profile is what allows us to complete any necessary state filings on your behalf. We also use this information to prepopulate sections of your IRS 990-series information return, sometimes referred to as a tax return.