Handling Cancelled Events and Donations During COVID-19
23:43
Booster clubs, PTOs, PTAs, and other school fundraising groups are being hit with the need to cancel events, return donations, and deal with the impact of school closures and social distancing right now. Tune in to our webinar to learn ways to manage these issues and to ask questions related to how the current health emergency affects your organization.
Due to broadcast issues, some questions and answers were not properly recorded. Therefore, we are providing the following written Q&A as a supplemental resource.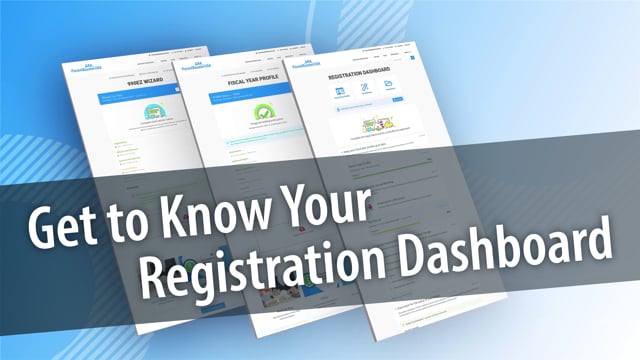 Get to Know Your Registration Dashboard
04:41
In this video, we'll be helping you get to know your registration dashboard. This dashboard, and the information collected here, is what allows us to file your state and federal registrations and renewals. Whether you are just starting out, or simply need a refresher, this video will cover the basics.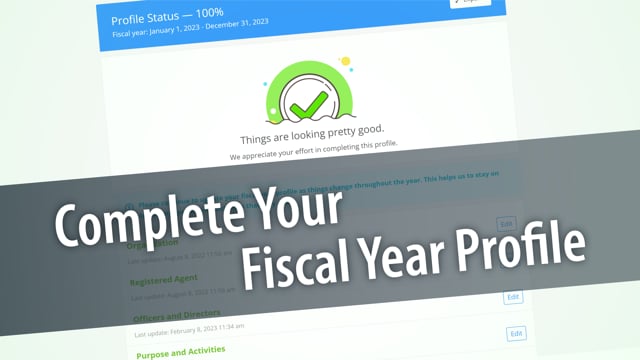 Complete Your Fiscal Year Profile
09:48
The single most important part of your registration experience, the fiscal year profile is what allows us to complete any necessary state filings on your behalf. We also use this information to prepopulate sections of your IRS 990-series information return, sometimes referred to as a tax return.