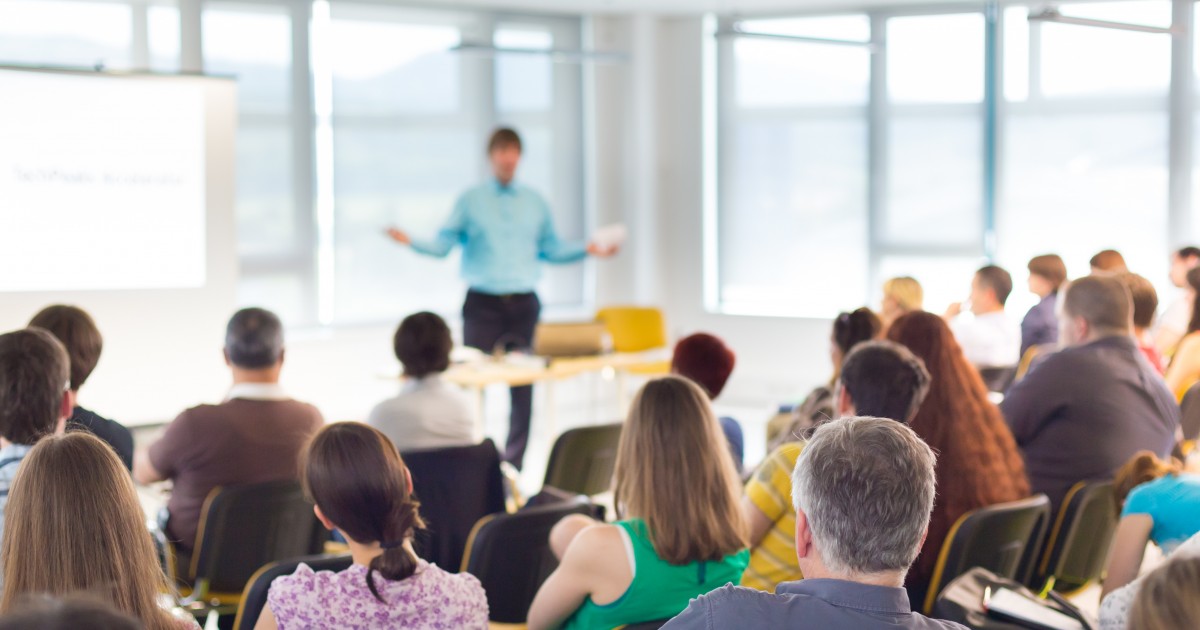 Running an Effective Meeting
Booster club bylaws often reference Robert's Rules of Order as the "rules" for managing a meeting. Have you ever read Robert's Rules? It's a good way to get a good night's sleep!
O.k., so, having no rules leads to muddled, oftentimes chaotic meetings. On the other hand, using strict Robert's Rules of Order can result in confusion or imbalance, dominated by those very few who understand Robert's Rules. According to Sandra Englund, founder of Parent Booster USA, it's far better to use a simplified form of parliamentary procedure. Using Sandy's Simple Parlipro for Nonprofit Organizations, you provide a solid framework for your meeting that encourages everyone to participate and stops any one person from controlling it.
Meetings should not be all about the rules. According to David Gillig, Senior Vice President of Children's Hospital and Health Center in San Diego, a meeting should be 80% inspiration, learning and fun, and 20% business. Busy parents are more likely to attend if they feel as if they will gain something for themselves, and their kids, out of the meeting. We recommend that you start the meeting with something fun or educational — our parent engagement blog talks more about this.
Place reports at the end of the meeting; consider providing digital or written copies of reports that parents can read outside of the meeting. No one wants to sit through standard reports. One exception is financial reports. Always include the treasurer's report. The treasurer's report should include a written budget and a report that shows how money was raised and spent. Making bank statements available is a good way to help ensure accountability. You can read more on financial accountability here.
It's good practice to put start times for each item on the agenda. This helps ensure that the meeting stays on track and flows effectively. It's particularly important if you are discussing any controversial issues in which it is more likely that someone will filibuster! Having a rule that each person gets an opportunity to speak once, before anyone is given a second opportunity to speak, helps encourage more participation.
Below is a sample agenda to help you get the most out of your booster club meetings. Start your meeting by reviewing the agenda. This is where you can explain the "rules" you've set for the meeting, including for example, that you will work to stay on-time to help ensure that the meeting starts and ends accordingly. You can also mention here, or just before the Q&A time with the principal, that each person will be provided the opportunity to speak once before anyone speaks for a second time. The report time is kept brief to allow the bulk of time to be given to the information provided by the principal. Minutes need approved; although a little unusual, we included approving the minutes at the end to allow more time for the more important matters up front.
ABC Booster Club
Agenda
[DATE]
1. Call to order & Review of Agenda
6:00p
2. Guest speaker – Principal Melissa Everly discusses school remodel plan
6:05-6:25p
3. Q&A
6:25-6:35p
4. Financial report
6:35-6:45p
5. Other reports
6:45-6:55p
6. Approve minutes from prior meeting
6:55p
7. Next Meeting
6:59p
8. Adjourn
7:00p
Planning and structuring your meeting for success if the key to having an effective meeting.
---
The only organization of its kind in the US, Parent Booster USA is about helping school support organizations (parent teacher organizations, high school booster clubs and other school fundraising groups) handle the state and federal government paperwork required of fundraising groups.
Founded in 2004 by an attorney skilled in nonprofit and tax law, Parent Booster USA has more than 5,000 member organizations in 50 states and DC with a 95% annual renewal rate. We provide peace of mind for parent volunteers, school administrators and school district leadership.