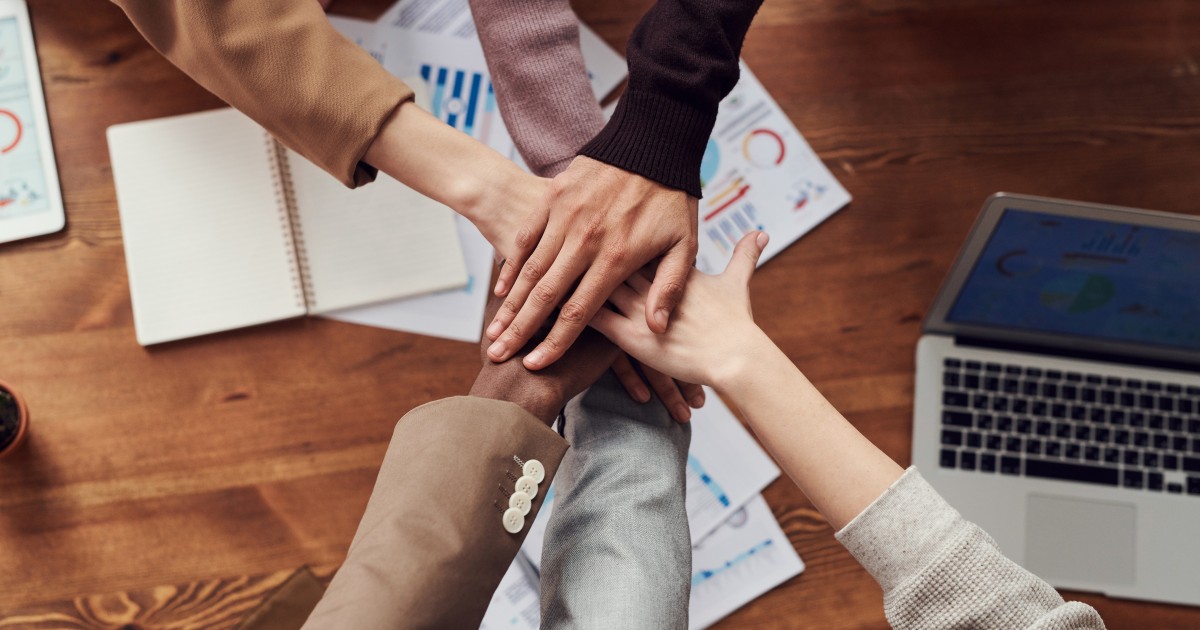 Gathering Your Team: Selecting Your Organization's Executive Board
The first step in starting a booster club is gathering your team. Your first team is likely your first board of directors (also known as your executive board). Together, you will guide the actions of the organization. Your board members are elected in accordance with your bylaws.

The executive board consists of elected officers such as the President, Vice President(s), Secretary, and Treasurer(s). Give some thought to what works for your school and volunteers. One school we know of separated the Vice President duties among four people: VP Communications, VP Fundraising, VP Education, and VP Social. This may be a good way to spread out the work to avoid burnout.
How large should your executive board be?
Most state registrations require at least three: a President, Treasurer, and Secretary. Parent Booster USA recommends a minimum of three to five people on your executive board.
Nomination & election
Your bylaws state how each officer is nominated and elected. For example:
The president and one additional officer nominate candidates for election.
Additional nominees are solicited from the general (non-board) members either at a meeting or, if needed, through electronic communications (e.g., completing a nomination form and emailing it to the booster club/PTA/PTO President).
Only those who have consented to serve will be eligible for election.
Officers are elected at the meeting by the members present.
New officers assume their duties on the last day of the current school year following their election.
Bylaws should include a provision about allowing virtual elections: nominating candidates and voting electronically.
Bylaws should list the term limitations of each officer.
Pro tip: When electing your board, it's good to be aware of people who tend to dominate meetings or monopolize social gatherings. Likewise, those who tend to overstep boundaries or lack awareness may not work well with others and mismanage their roles. Thus, it's essential to your success to have people dedicated to your mission and engaged in good teamwork behaviors.
Executive board duties
Your executive board leads the way in carrying out the tax-exempt mission of your organization. Therefore, to do this successfully, each member must be aware of what they're volunteering for and the time commitment involved.
It is important in your bylaws to list the responsibilities and time commitment of each executive board member. Most board positions are for one-year, with a limit of no more than two consecutive terms in the same position. For yearlong success with your board, it's best if your volunteers are dedicated to, and enthusiastic about, their positions.
PBUSA recommends full disclosure of the position descriptions during the nomination process. Some volunteers may not be able to come to the school during the day. Thus, offering a position that can largely be done from home in the evenings or on the weekends may help increase the number of people willing to step forward and serve. Likewise, having defined responsibilities will also help maintain balance among the positions. Avoid the 80/20 rule: 80% of the work is done by 20% of the people.
Pro tip: You may need to change the size of your board over the course of time. Your bylaws should outline how and when you can make changes to your board as well as amendments to your bylaws.
First-time boards and meetings
Leadership is an executive board's main function. You are leading your volunteers and community to support your tax-exempt mission and ultimately, your children. Even so, the learning curve may be steep if no one has had prior board experience. In the words of the great poet, Maya Angelou, "Do the best you can until you know better; then when you know better, do better."
At your first official meeting, after you've established officers, PBUSA recommends you:
Be prepared to review and approve your bylaws.
Next, discuss your budget – approve it if possible.
Ensure your board secretary takes minutes.
Finally, explain to your board and general members what Parent Booster USA does for your club:


Gives you immediate 501(c)(3) tax-exempt status upon joining; provides continuous 501(c)(3) status upon renewal each year
Drafts and files your Articles of Incorporation
Obtains your organization's EIN
Files any required state registrations such a charity registration so you can begin to fundraise legally
Files your required IRS-Form 990N tax return for free if your annual gross receipts are $50,000 or less
Let us help!
Whether you are a first-time board with a new booster club or a new board member of an existing booster club, Parent Booster USA is here for you. Our team of experienced professionals can answer your questions and offer guidance to make the year ahead your best ever. Reach out to us today!
---
The only organization of its kind in the US, Parent Booster USA is about helping school support organizations (parent teacher organizations, high school booster clubs and other school fundraising groups) handle the state and federal government paperwork required of fundraising groups.
Founded in 2004 by an attorney skilled in nonprofit and tax law, Parent Booster USA has more than 5,000 member organizations in 50 states and DC with a 95% annual renewal rate. We provide peace of mind for parent volunteers, school administrators and school district leadership.