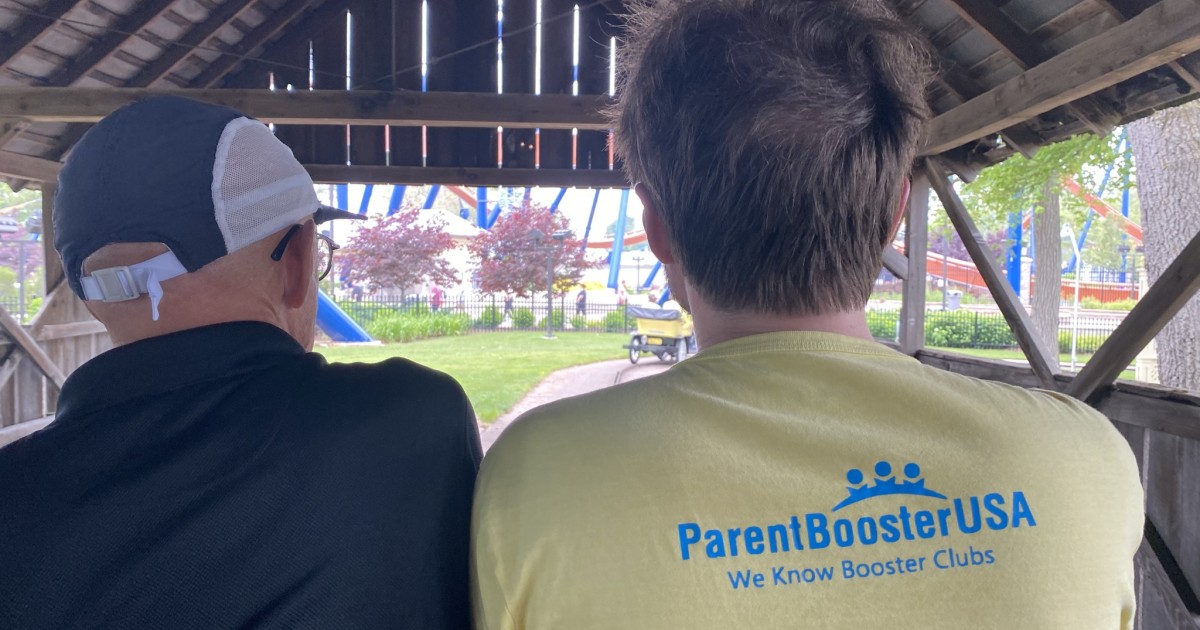 Let's Get This PBUSA Booster Club Road Show Going!
What is the PBUSA Road Show?
The PBUSA Road Show is a lot of things. As an organization that exclusively serves groups supporting K-12 schools, we typically have a lot of time on our hands throughout the summer. Parent volunteers are spending time with their kids. Fundraising organizations typically aren't raising funds or conducting events. Heck, even the number of 990s we get to file is lower. The PBUSA Road Show was thought of as a way to go out into the country, chat with members, meet school business officers, and have some fun creating content to reach our community in new ways! The PBUSA Road Show is a fun adventure with a mission of spreading information on how we make it easy to run a booster club.
So… where are you going?
The PBUSA Road Show is hitting the country in two halves! This July we leave from Florida and head to Atlanta, GA; Richmond, VA; Williamsburg, VA; Washington, D.C.; Wildwood, NJ; Hartford, CT; Pittsburgh, PA; Buffalo, NY; and Knoxville, TN. We plan to be on the road all July with workshops along the way. Our goal this summer: to meet as many school business officers as possible.
Later in the fall, we present at the Association of School Business Officials (ASBO) International's Annual Conference in Portland, Oregon. After the conference, we plan to run the Old Spanish Trail from Portland back to our home base in Orlando! With a lot of country to cover, we can't wait to see whom we meet along the way.
But what are you doing on this trip?
We have A LOT of plans this summer along the PBUSA Road Show. We have already set up several workshops (Want your own? Let us know – jack@parentbooster.org) and along the road, we are stopping in with some of the largest school districts in the country to introduce Booster Boss, a quick and easy way to learn everything volunteers need to know to run a school fundraising group.
At ASBO we are presenting miracle cures to booster club headaches. As we meet with school administrators and business officers, we plan to ask what their biggest booster club headache is so we can include voices from around the country in our presentation.
It's summer! Are you having any fun?
Of course, we are! Last year our board of directors challenged us to step up our social media game. They wanted "innovative social media" that used fewer stock images and more organic content. We came up with Coast into the School Year, a campaign based around one of Jack's favorite things – roller coasters. The result? It took off! This summer we want to invite you and your booster club to join us as we get ready to Coast In again!
Join us at your home park:
• Six Flags Over Georgia – July 1
• Kings Dominion – July 3
• Six Flags Great Adventure – July 11 or 13
• Kennywood – July 18
• Dollywood – July 20
Ready to ride your favorite coaster and talk taxes with Jack? let us know on Instagram - @Parent_Booster_USA.
We can't wait to hit the road!
With just over two weeks until we hit the road, you could say we are a little bit excited. In all the excitement we still have time to plan more stops! If you are somewhere along the trail or maybe you just really want to see us, send Jack (jack@parentbooster.org) an email and he will see what he can do! Can't meet on the road? Make sure to find us on your favorite social network and enjoy the ride!
https://www.facebook.com/parentboosterusa/
Instagram - @Parent_Booster_USA
YouTube - https://www.youtube.com/channel/UCDZBKS0Y2AeYUtTHjtx8gtA
---
The only organization of its kind in the US, Parent Booster USA is about helping school support organizations (parent teacher organizations, high school booster clubs and other school fundraising groups) handle the state and federal government paperwork required of fundraising groups.
Founded in 2004 by an attorney skilled in nonprofit and tax law, Parent Booster USA has more than 5,000 member organizations in 50 states and DC with a 95% annual renewal rate. We provide peace of mind for parent volunteers, school administrators and school district leadership.