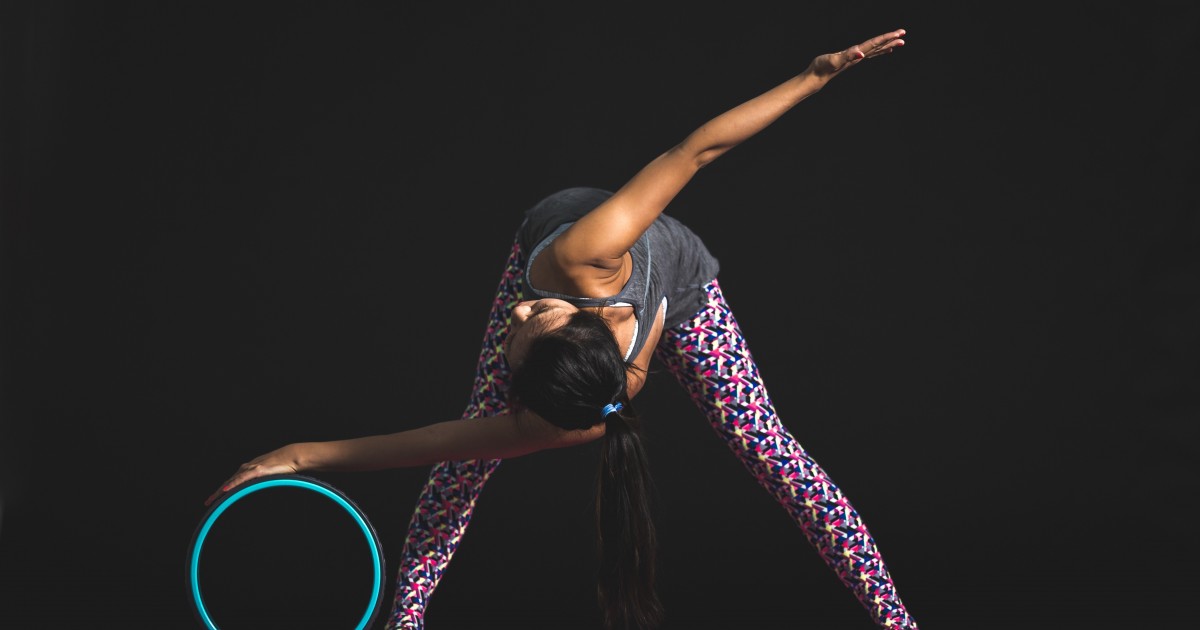 Four rules for keeping your gymnastics booster club running clean…
A clean routine is the goal of every gymnast. It's also a good goal for gymnastics booster clubs. Yet, many gymnastics boosters are running far afield from IRS rules for 501(c)(3) organizations. Make sure your gymnastics booster club performs a clean routine every time by following these 4 guidelines.
Support the entire competition team. IRS rules require that 501(c)(3) tax-exempt organizations operate exclusively for a public purpose, and not engage in private benefit activities. Essentially this means that you must use the funds the boosters raise to support all athletes, regardless if the athlete, or his/her parents, help raise the money and regardless if the athlete or his/her parents are members of the booster club.
Many gymnastics booster clubs keep track of the volunteer hours that each member works, and/or track the amount of money each person raises, and then provide a credit against the annual fees charged by the booster club. Operating this way is against IRS rules and federal law for 501(c)(3) groups.
Membership in gymnastics booster clubs, and helping the booster club with fundraising, both must be voluntary, and must be unrelated to how the booster club funds are used.
Use funds raised to cover specific costs. One of the easiest ways to ensure that your booster club is operating by the rules is to use the funds raised for specific cost items such as:

Competition coaching fees;
Competition leotards; and,
Competition entry fees.
Do not simply divide the amount raised, say $1000, by the 10 gymnasts on the team, providing each with a $100 credit toward competition costs. In addition, don't estimate the total annual costs/gymnast for the entire year, deduct estimated fundraising dollars, and then bill parents for the remainder. Operating this way gives the appearance that it is the booster club that charges fees for gymnasts to compete. Doing so is against IRS rules.
Instead, use booster funds to pay for specific competition expenses, such as all competition coaching fees, or all regional and national competition entry fees. It's o.k. if some team members compete in more events, or at more competitions, and therefore have more fees covered than other gymnasts. Treating athletes "equally" is not a dollar-for-dollar rule. And if the booster funds raised can't or don't cover all competition costs, it's o.k. that parents cover the additional costs. However, to avoid any appearance that the booster club is charging fees, and is responsible for determining who can and cannot compete, monies collected from parents should relate to specific fees charged by third parties (e.g. $59.95 for the competition leotard). The boosters may collect the fees, and pay for the entire team, but it should be clear that a third party (competition sponsor, leotard vendor, etc.) will receive the money collected.
Budget yes, but don't require athletes and/or their parents to volunteer. Under IRS rules, you may not require athletes or their parents to be members of the booster club, or to volunteer, or to participate in fundraising.
You should, however, develop an annual budget showing line item by line item the costs the boosters hope to cover with funds raised. Then distribute this budget to all team members, detailing the cost of supporting competition athletes at each level. Using this budgeting tool, you may request that athletes either help raise the money by participating in fundraising, or alternatively make a "fair share" donation. Provided that your language, and actions, makes clear that "fair share donations" are voluntary, these donations are allowed, and may be tax-deductible to the donor. You may also have annual booster club dues, provided that membership in the booster club is voluntary.
Keep separate from the for-profit gym. Gym owners should not have a vote on booster club matters, or otherwise control the boosters.
For-profit gym owners may attend booster club meetings and provide information and advice, however, gym owners should serve as advisory members and never have voting rights. When votes are taken, it's a good idea to have the gym owners leave the room. Your booster club also should never purchase equipment or pay any costs that reduce the gym owner's costs of operating their for-profit training facility. This is another reason that having boosters cover competition related costs, making payments directly to vendors and not through the gym, is the best approach to keeping things separate between the boosters and the gym.
---
The only organization of its kind in the US, Parent Booster USA is about helping school support organizations (parent teacher organizations, high school booster clubs and other school fundraising groups) handle the state and federal government paperwork required of fundraising groups.
Founded in 2004 by an attorney skilled in nonprofit and tax law, Parent Booster USA has more than 5,000 member organizations in 50 states and DC with a 95% annual renewal rate. We provide peace of mind for parent volunteers, school administrators and school district leadership.