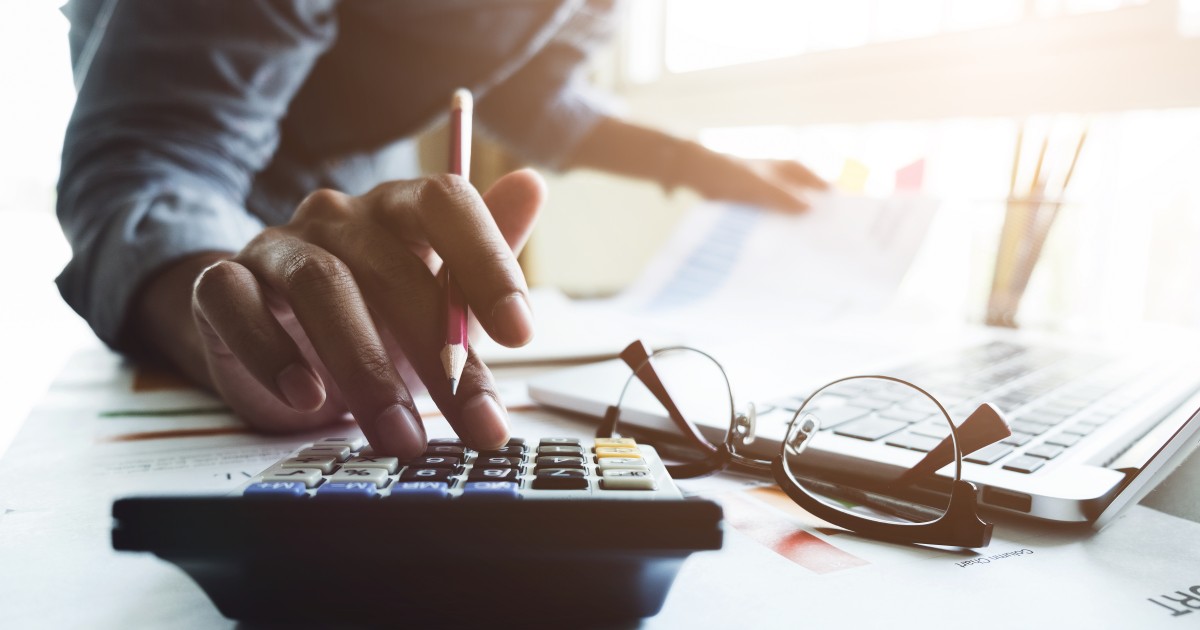 Which Accounting Software Should I Use?
At Parent Booster USA, we are always trying to find the silver lining. We know the last thing on many people's minds is figuring out how to get the budget together or looking for accounting software. Planning for the next steps? It seems like the steps we are taking right now are the biggest and trickiest we've ever had to take while juggling so much at once.

In the spirit of making things friendly and easy, in addition to Set(ting) Yourself Free from Paperwork, PBUSA has compiled a generous list of accounting software to help your booster remain afloat. In this blog, we start with the needs of a nonprofit and then work our way through various options from free to paid services.

What do you mean when you say "needs"?
The needs of a booster club or nonprofit depend on their individual situation. We recommend thinking of your mission, your overall goal, your size, and needs during the year. Considering turnover rates of booster clubs and nonprofits, it may be a good idea to think ahead to when you need to hand things off to someone else. If accounting software is going to be a benefit, it should generate some of the following (via PCMag's "The Best Small Business Accounting Software for 2020"):

List of income and expenses/transaction history

Receipts
Invoices
Monthly and annual reports
Tasks including inventory and payroll (if necessary)
Accounting software, in a bigger sense, is budget software, expenses software, and more. You're keeping track of money going in and out of an organization. What this ultimately does is set your organization up for success, especially when you do your financial review/audit. Take a minute to review our Sample Financial Controls for School Support Organizations and see what are your needs for the year.

Did you say "free?"
Yes, we said "free!" We figure most booster clubs and nonprofit groups want to find the easiest and friendliest options for accounting software.

If you're feeling good about your spreadsheet skills and self-sufficient, Google Sheets provides free templates for monthly and annual budgets, expense reports, purchase orders, as well as invoices. Also, Google makes it easy to share and edit these documents with a link.

All you have to do is 1) have a (free) gmail account and 2) edit your sharing settings on the document. These are also compatible with Microsoft Office Suite and Microsoft Excel.

Wave also provides free accounting software. Their web-based platform provides free accounting, invoicing, and receipts (including free scanning within the app). The only time you would ever need to pay for anything is if you decided to use premium features in the app like payroll or outgoing expenses through Wave. (Wave is recommended by both Fundera and PCMag on their 2020 "Best of" lists.)

Other options that start free worth mentioning (from Fundera's "8 Totally Free Accounting Software for Small Business"):

Zoho Invoice

ZipBooks
Akaunting
SlickPie
GnuCash
CloudBooks
NCH Express Accounts
Okay, so some aren't totally "free?"
Like most people, we love when something doesn't come with a hefty price tag. Free advice, free templates—you have some options in the above list. If you're lucky and things run smoothly, you meet the goal of your mission and don't need to spend an extra cent to fundraise. Every now and then, you will have to bend in order to upgrade. You need to keep track of expenses like new uniforms and paying volunteers, especially if you grow and begin to work with lots of moving parts.

The good news: a lot of the "free" options above get you started in the right place. Upgrades are rather simple in the apps and can be either one-time fees, monthly, or yearly.

Which one should I go with if we're growing?
There are, however, some tried and true software you may consider (via Fundera - "The Best Business Accounting Software for 2020" and PCMag's "The Best Small Business Accounting Software for 2020"). Honestly, their price tags can be on the more expensive side. If your nonprofit is doing well and you need the best software for the job including complex tasks like tracking backorders and creating sales orders, read on!

QuickBooks Desktop (functions on a computer and not your phone) is your one-stop for all things accounting, budget, and more. It is recommended across the board (see Fundera's breakdown). Although, the bigger you go, the pricier it gets. The benefits in addition to those discussed above:


Cloud-hosting
Sync tracking (especially to avoid embezzlement, this feature downloads bank and credit card transactions directly into QuickBooks)
Reporting templates (downloadable templates used by other users on QuickBooks)
Shipping and financial management system

QuickBooks Online is the cheaper alternative that allows you cloud access, accessibility and mobile use. With a little less functionality, it exchanges some for others like custom banking rules, automatic scheduling and sending transactions, and the ability to use third-party apps.
FreshBooks is a slightly cheaper option with many comparable features. The only serious drawback is that you have to pay for more than one user.
Other options: Wave (with premium features), Zoho Books (also with premium features), Xero, and Kashoo.
What is the real difference between monthly and one-time fees?
Monthly fees seem to have the generous benefit of not requiring a lump sum of money at any given time. If you needed to have your nonprofit or booster group have a subscription until turnover times, this works well for groups with high turnover rates. This is especially true of those products that allow for cancellations at any time. Although, we recommend making sure you're not signing into a full year if you're not planning on using the software that long.

Some software companies make it easier by charging a slightly higher fee per month. This way, you can cancel at any time and the company you're paying still makes a profit. It's a win-win, although sometimes it can drain your bank account.

12 months add up quickly! A little math will tell you that $15 a month is really $180 a year unless you plan to cancel. Consider these things if and when you budget for software. Overall, it may be better to try free software and opt in to a premium feature when it is necessary (as is true with Google, Wave, and the like).

What should we do?
We hope this has been some help for those of you wondering how to balance and maintain a budget throughout the year. If you have any questions or need recommendations, feel free to contact us. We are here to help!
---
The only organization of its kind in the US, Parent Booster USA is about helping school support organizations (parent teacher organizations, high school booster clubs and other school fundraising groups) handle the state and federal government paperwork required of fundraising groups.
Founded in 2004 by an attorney skilled in nonprofit and tax law, Parent Booster USA has more than 5,000 member organizations in 50 states and DC with a 95% annual renewal rate. We provide peace of mind for parent volunteers, school administrators and school district leadership.